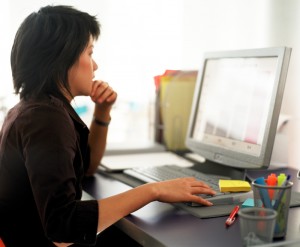 We sell online video educational products to mental health professionals and family law lawyers seeking continuing educational credits or hoping to better understand parental alienation and other parent-child relational problems. These problems frequently develop during stages of high-conflict divorce and in separating families. What we do is also of great interest to family mediators, lawyers who represent children, parenting coordinators, family law judges, CPS investigators, psychology professors, university students, organizations working with abused children, family law and mental health associations, domestic violence advocates, school libraries, parents, and extended family members.
Our video educational products will help you identify parental alienation and differentiate it from other hybrid factors that cause familial problems. In addition, our products and services will help you reduce harm to children and lead you to information about efficacy-based treatments. We discuss scientific and legal studies, as well as contemporary data in social science and legal research.  Our educational films and videoconferences are available for purchase only here at ParentalAlienationEducation.com.
You can download and watch these video products at any time.  They are an important resource you can share with other professionals and friends…and if you're a parent, with extended members of your family.
 For sale: Online Educational Symposiums

For sale: Online Divorce Education Films

For sale: Online CE Courses for Mental Health Professionals
The online educational products and services we provide are indispensable to a large population of professionals working as Psychologists, Social Workers, Licensed Marriage and Family Therapists, Psychotherapists, Alcohol and Drug Abuse Counselors, Pastoral Psychotherapists, Licensed Clinical Psychotherapists, PsychoEducational Therapists, and Clinical Mental Health Counselors.
Our products and services also are invaluable to a large number of professionals in auxiliary services related to divorce and separating families. This includes supervisors of visitation or TSV professionals, police enforcement officers, school counselors, social science and legal research professionals, a wide variety of news media and publication services, and many other professionals.
The educational products and services we sell are also of great importance to the general public. Many parents going through a high-conflict divorce or separation witness perplexing changes in their children's behavior. To help their children, these parents must become aware of what the unusual behavior signals and learn how to respond to them.
There is a societal need for education in parental alienation, estrangement, enmeshment, custody disputes, and how to deal with children who exhibit visitation refusal behavior. These problems not only affect the parents and their children, but also they have a huge impact on extended family members.
To all the various organizations, professionals, children, and families affected by parent-child relational problems, we can help you!  Everything we do, every product, and every service we provide was designed to answer your question and meet your immediate needs.