Mental Health Professionals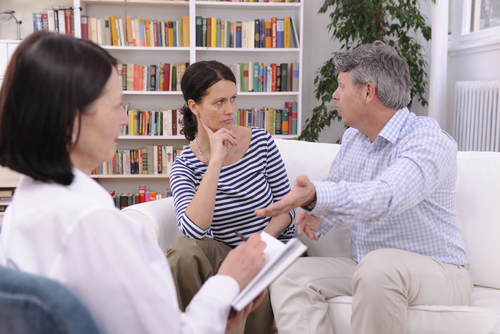 The recently published 2013 edition of the DSM, the DSM-5, contains new diagnostic conditions important to practitioners of family counseling, couples counseling, and/or any form of counseling with children.
We know you understand how important it is to practice only within your areas of expertise. However, it can be costly to attend an educational symposium, and many of these events are incompatible with your busy practice. Our films and video-conference products will give you the educational updating you need in the convenience of your own home or office:  You'll like the fact that you can watch online films and professional educational conference events anytime you like, as often as you like.
We are the logical educational alternative for you as a mental health professional.
Read the information about our video educational products, and you'll find that they contain the most up-to-date data in studies from social science research. These videos are specifically designed for practitioners offering family counseling, couples counseling, or counseling with children.
The DSM-5 created a necessity for you to understand the new diagnostic conditions that will be affecting your clients, their family members, and your practice.  Client referrals also depend on your professional expertise.  We can help you expand the growth of your practice through the online conference and video networking services we provide.
VISIT US ON FACEBOOK AND TWITTER